The Only Route of its Kind in Poland
This is an opportunity for people who want to play the role of a speleologist for a short time and follow in the footsteps of the first pathfinders in the Bear Cave. The participants are under the care of members of the 'BEARS' Speleological Section headquartered in Kletno. Equipped with coveralls, helmets, and lighting, participants descend into the Old Lower Parts of the Bear Cave to see an entirely different face of the cave.
Three hours of experiences never to be forgotten.
Follow in the footsteps of the first pathfinders.
See the cave through the eyes of a caver.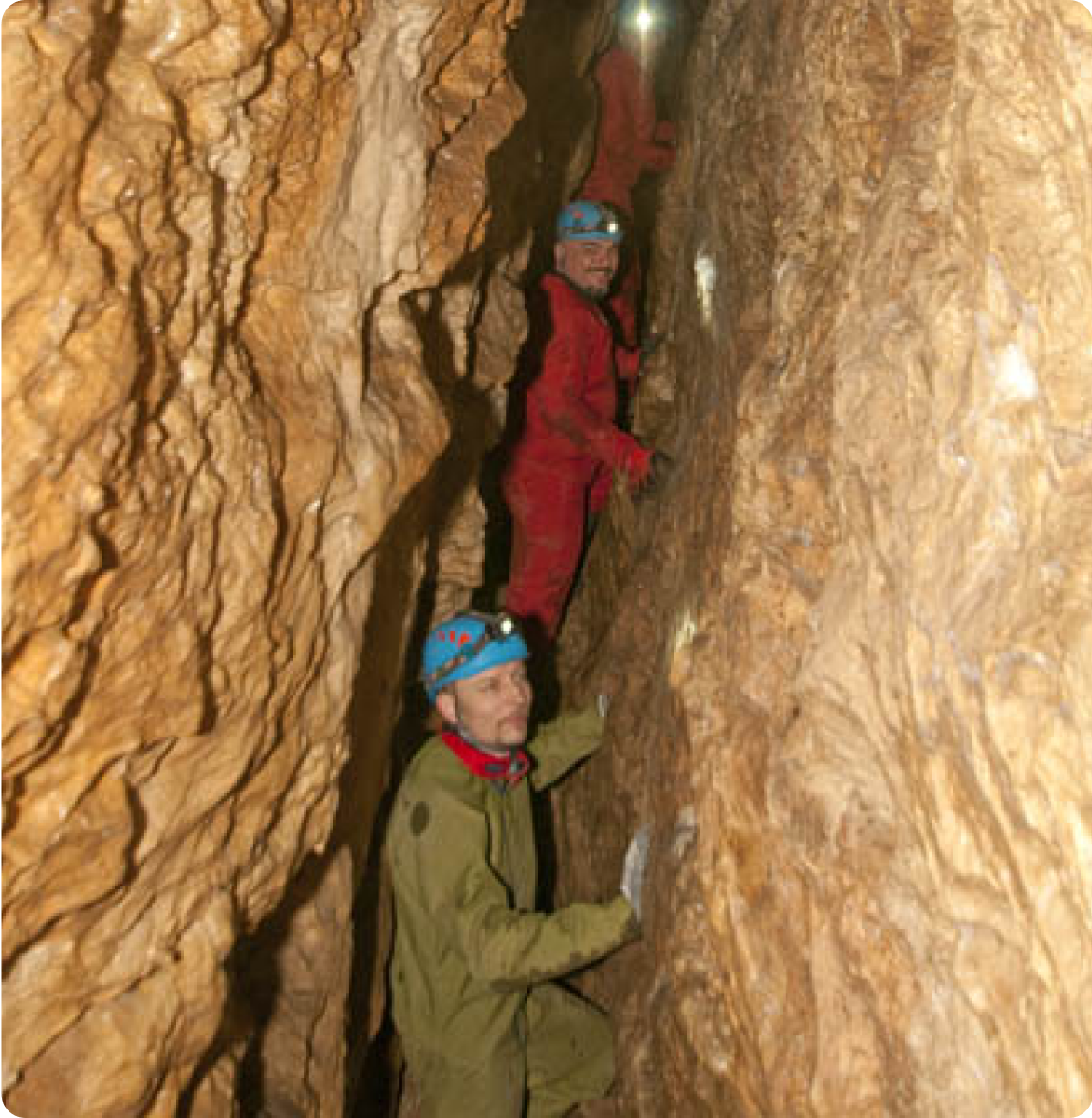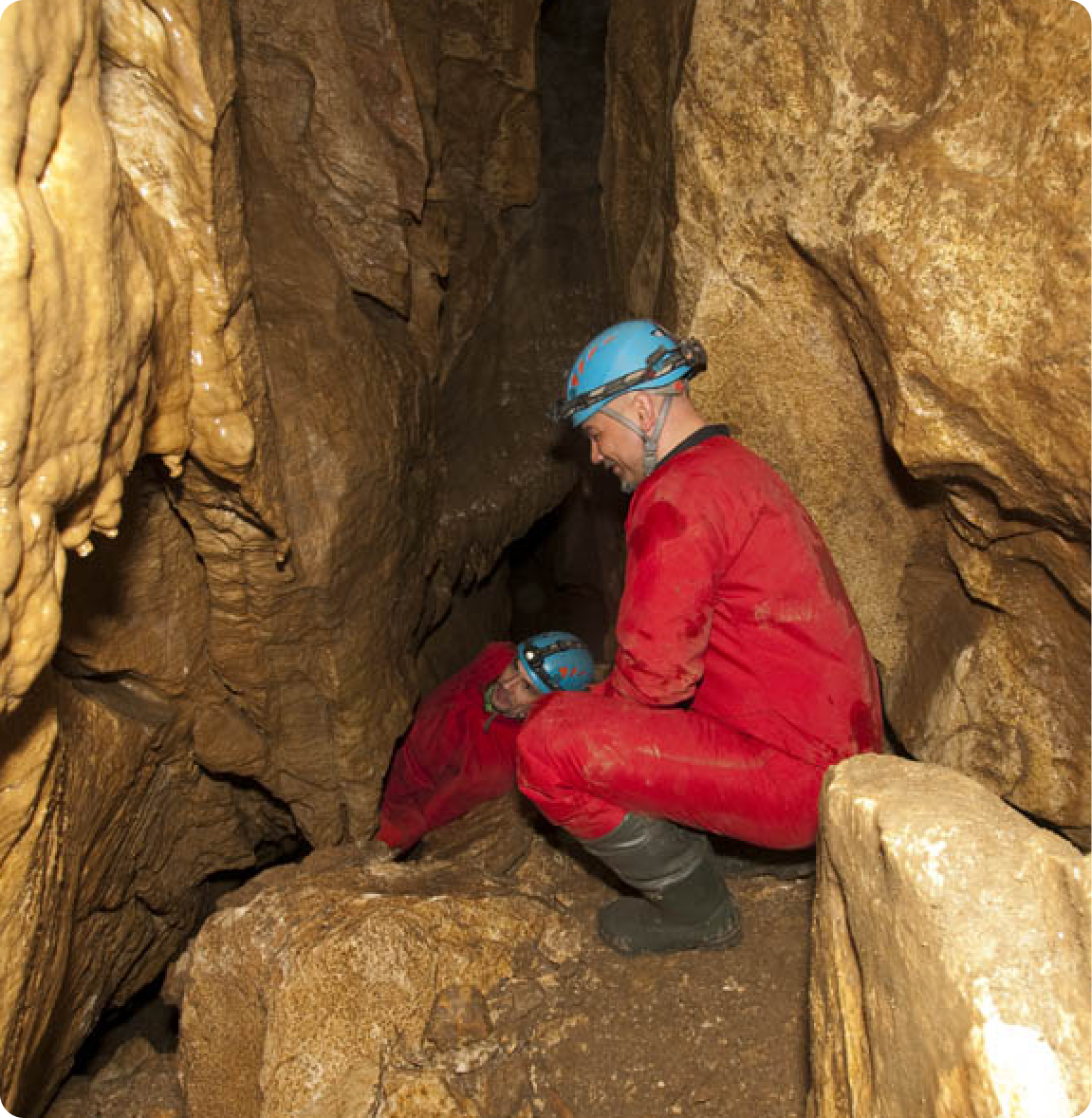 Booking
Cave entry dates are scheduled individually as we do not have a rigid timetable. We need time to arrange this caving event for you, so please schedule your event well in advance.
Physical Requirements
The extreme route is intended for slim and physically fit participants. Even if you feel that you are relatively slim and fit, it is mandatory to first take the test described below and read all the information to ensure that you will not get stuck on the route.
Short test
Price of Extreme Cave Touring
The cost for 1 person: 300 PLN. The price includes: guide care, speleological coveralls, helmet, lighting, protective gloves.
Required Group
The group must have at least of 2 people, and may have up to a maximum of 6 people.
How to Book?
Reservations are only made by e-mail: This email address is being protected from spambots. You need JavaScript enabled to view it.
Phone numbers: +48 74 8 141 250 or +48 603 038 145 (SMS only) only for booking of Extreme Route tour.